Healthy Breakfast Plus Pack*

Boost your energy with a healthy breakfast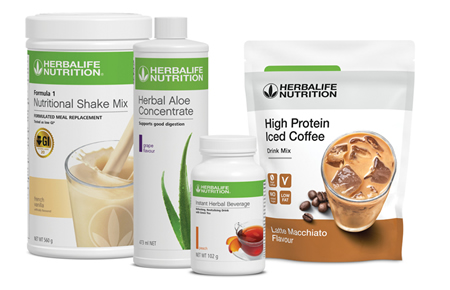 Whether you wish to lose a few extra kilos, have a bit more energy each day, or want to improve your general health and well-being, Herbalife Nutrition has a solution just for you! This Limited time promotion provides all the products you need for your Healthy Breakfast with your choice of High Protein Iced Coffee Flavour with a FREE branded Glass Coffee Cup + Lunch Box + Scoop + Eco-friendly Bag + Exclusive Digital Healthy Breakfast Recipe Book with nutritional information and other bonus content.
This product can be purchased on our GoHerbalife Online Shop under Shop Categories > Weight Management > Product Packs

Breakfast Plus Pack Components
Formula 1 Formulated Meal Replacement (560 gms)


Formulated with an exclusive blend of selected proteins, vitamins, minerals and herbs. Low in calories, low in fat and a valuable source of fibre. Provides 18 amino acids to help the body function at its optimum level. Now contains Aminogen, a naturally derived ingredient that helps the body break down protein into free-form amino acids. Additional vitamins and minerals. Contains completely non-genetically modified ingredients. Enhanced fibre blend for a smoother, easier mixing shake.

High Protein Iced Coffee (350 gms)


Expertly blended with 100% Robusta espresso coffee beans with the benefits of 15g whey protein and only 80 calories per serve. Comes in 2 flavours - Latte Machiatto and Mocha.


Instant Herbal Beverage - Peach (102 gms)


Able to be taken hot or cold, this powerful antioxidant beverage also gives you a natural lift in energy.

Herbal Aloe Concentrate- Grape (473 mls - makes 4 litres)


Herbalife's Herbal Aloe Drink assists the body by promoting healthy digestion.