NRG Nature's Raw Guarana*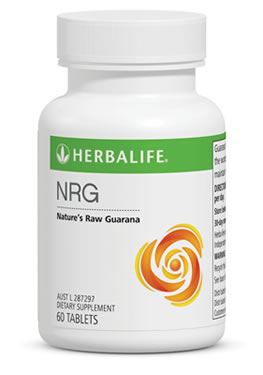 Nature's most energising herb. Derived from the same sources used for centuries by the Amazon Indians. If you suffer from "mid-afternoon blues" this product will get you through to the end of the workday and beyond. It is also ideal when additional demands are placed on you and you need to "go that extra mile".
This product can be purchased on our GoHerbalife Online Shop under Shop Categories > Energy & Fitness Range
Key Product Benefits
Contains 280mg of 100% pure organically grown guarana in each tablet.
Each tablet contains 32mg naturally associated caffeine.
*Note: conyains crustacea.
Ingredients Listing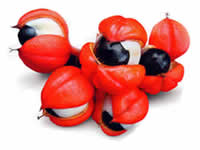 Organic Guarana Seed Powder (280mg)


A climbing shrub native to South America, guarana has been used for centuries by the Amazon Indians for it's energising qualities. Today in Brazil, it is added to soft drinks for the natural, energetic feeling it provides. Guarana is gentler on the digestive system than many other forms of caffeine, and preferred by many as an alternative to coffee.

Caffeine (32mg)


Including naturally occurring caffeine in guarana.
Product Usage
Take one tablet up to 2 times per day.